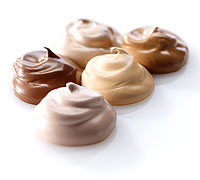 You know, I have a little
funny
to pass on to you wonderful beauty addicts. As I adore high end and, dare I say it, "obscure" lines of skincare and cosmetics (alright, I'm a beauty snob admittedly), I'm always amazed that my friends in beauty wouldn't allow me the little indiscretion (if it is one, and I
personally
don't think it is) of my choice in concealers. So it's not bought in a department store ... so I can get it from my neighborhood school teacher with a side-job as a beauty consultant .... or even pay less than $10 for it ...
so what!?!
Geesh .....
Truth is,
MK Signature® Concealer
is THE best concealer I've ever used; so I stand by it and have used it for years!!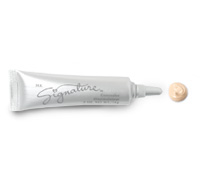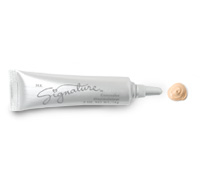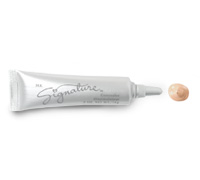 Why? Well, for starters, it conceals! Hey, that's not half bad, huh ... In addition, its creamy texture is gentle on my undereye area and its blendability is fantastic. With a number of shade selections, I've always been able to count on finding one that will "do me good", whether I'm paled faced (as I am now in colder months) or a bit tanner (ok, so I use a self-tanner, so shoot me already). I also like the yellowish undertones of the concealer (newly formulated) which extend even further in reducing ruddiness and undereye dark circles. The coverage really is remarkable. Add to this that it's never been cakey or drying on my skin ... in fact, remains fresh looking all day. You know that old adage, "if it ain't broke, don't fix it" ... learned my lesson when I tried other, more expensive products, but I always come back to my Mary Kay.