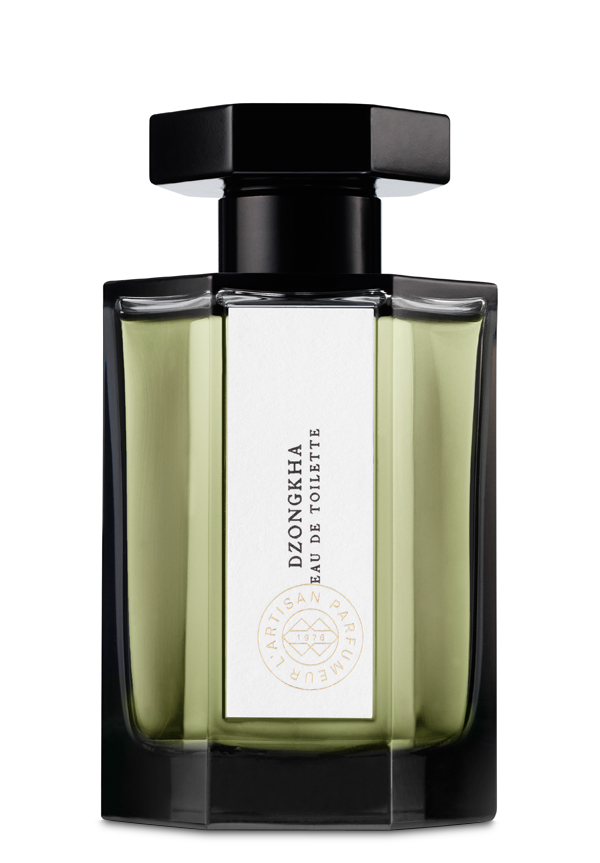 Yes, yes ... I know this is not a new fragrance, so why the review now. Well, like Bond No. 9 New York's West Side, I'm simply rediscovering an old favorite and wanted to share the joy.
Composed by Bertrand Duchaufour, a passionate traveller who enjoys using his experiences as inspiration for his fragrances, L'Artisan's Dzongkha is a powerful yet sublime fragrance. Reminiscent of the stones and incense of the Buddhist temples (the Dzongks) in Bhutan, the fragrance borrows from the essence of tanned leather, smoked teas, and refined flowers. As some have described, the fragrance evokes an inside journey, one of spirituality.
Top notes: fresh peonies, pink lychees and cardamon

Heart: chai (spicy tea with milk) that softens the scent of wood, and vetiver combined with fumes of incense intensified by cypriol (Indian papyrus) and leather notes

Bottom notes: powdery iris symbolic of the stone-aspect and softness of the fragrance
Dzongkha is a bewildering, mysterious fragrance. Yet, even considering its complex blend of aromas it is surprisingly subtle. With all its incense and smokey "flavors" one might expect this to be a somewhat somber scent, but I find it fresh and appealing. Although quite different in composition and notes, Dzongkha gives me almost the same feel as Bergamote by The Different Company when I wear it. Please don't misunderstand, this is not a sameness of scent, but the same feel after breathing in the fragrance from my skin. The similarity seems to lie in the subtlety yet crispness of the scent, which shouldn't be mistaken for clean (as with TDC's Bergamote). Dzongkha is simply a fragrance which should be experienced and is worthy of appreciation.
$95 - $135USD
Available at: Neiman Marcus, Luckyscent, Aedes, Luscious Cargo