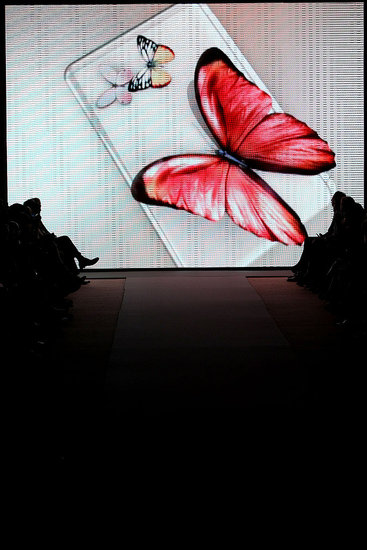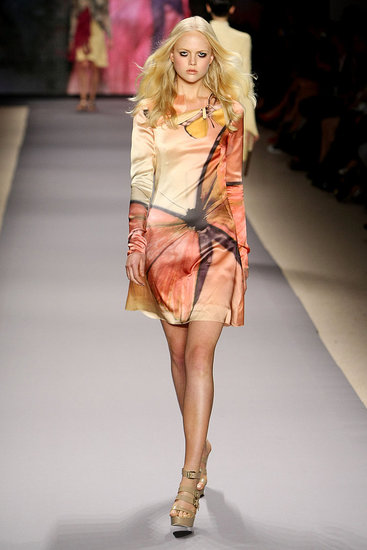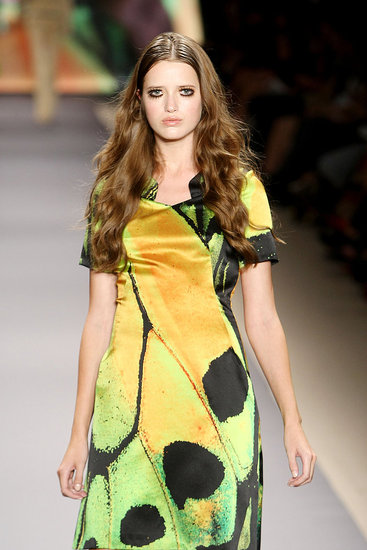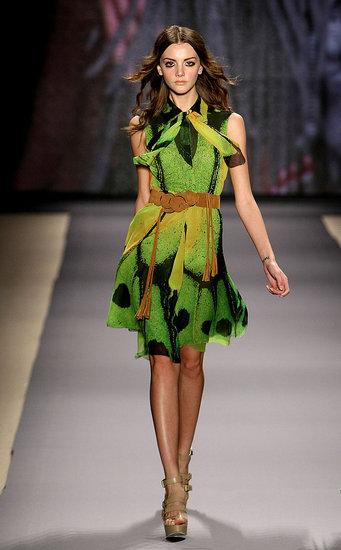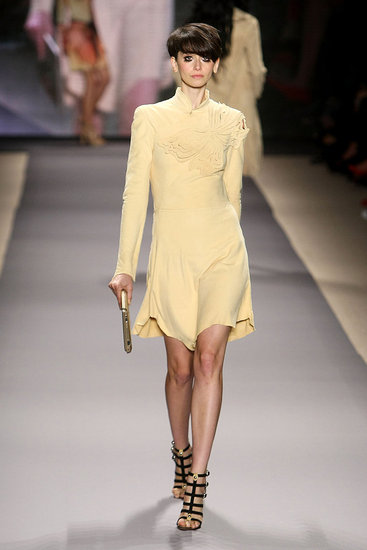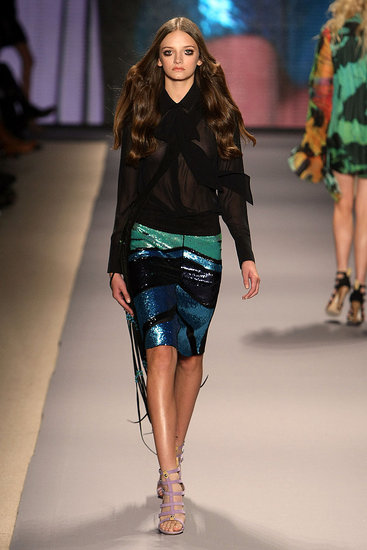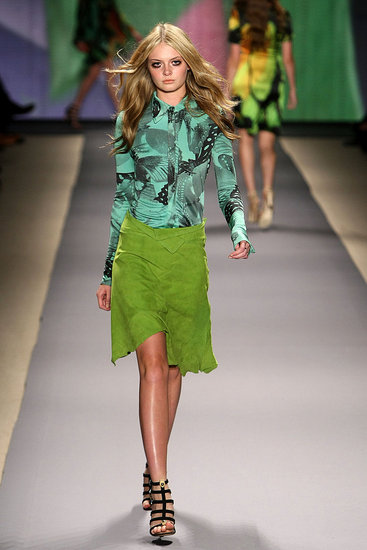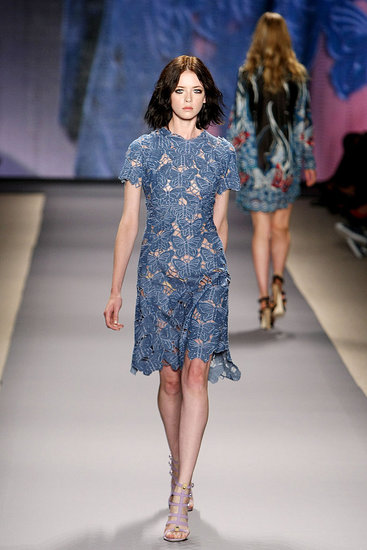 Vivienne Tam
just moments ago thrilled her audience with '60's boho chic, butterflies everywhere, those fabulous Vivienne Tam for HP clutches (computers), dreamy lavender heels (can't wait to see more closeup images of those), a series of flats that left many of us watching the show via webcast on
Stylecaster.com
"flat," not sure about the critics, and plenty of elegant, detailed fabric. Hair was loose, tousled curls left long and free (
Kevin Mancuso Salon
), glossy rosy-brown-sugared lips with dramatic lashed eyes from
Shu Uemura
, marked the focal element of the face. Just gorgeous.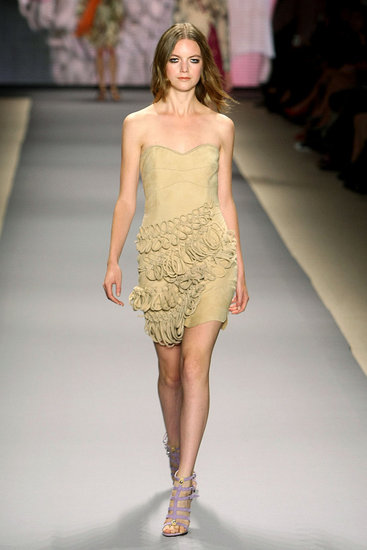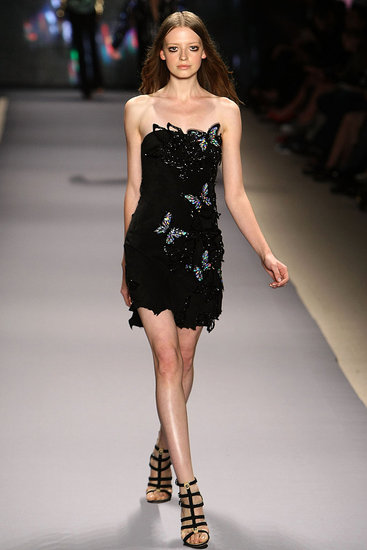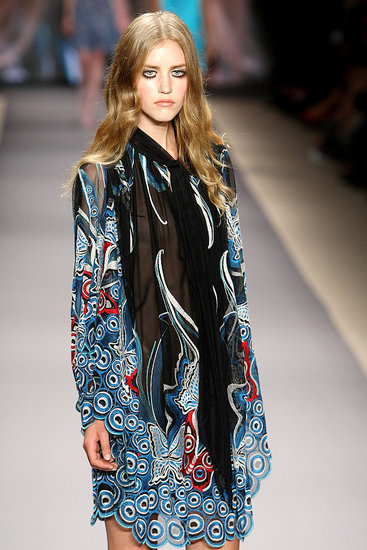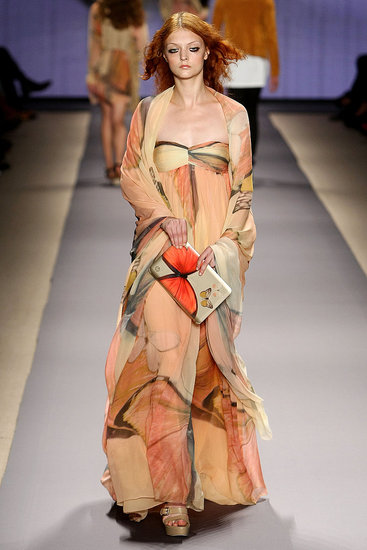 Above are my picks for best of the show - the strapless buttery, beige dress with looped detailing, a little black dress adorned with iridescent butterfly appliques (the photos don't do any of these justice their just beautiful), and the almost retro art-deco loose fitting dress with cutout details (the cutout technique was seen quite a bit in the fabrics for the collection, see blue dress at top for another example); then an image boasting the accessory de jour - those fab little HP computer clutches with Vivienne Tam butterfly designs and a pic of the lavender shoes I'm completely in love with.
Thanks to
Dina
at
eye4style
for early sharing on salon and cosmetic brands used.
UPDATE: Here's the scoop on hair and makeup a promised.
For hair,
Kevin Mancuso
for
Nexxus
made middle parts and tied little hair knots on each side of it, a style he said was "less expected" than the typical braid usually created for a hippie do.
Makeup looks, created by
Gina Brooke
, artistic director for
Shu Uemura
, followed inspiration by nature, butterflies and freedom. For the face, Brooke created "clean, beautiful skin" with soft pink cheeks and lips, and lashes so long (Farfallina lashes by Shu Uemura) they resembled butterfly wings.
images/info: NY Fashion, wwd