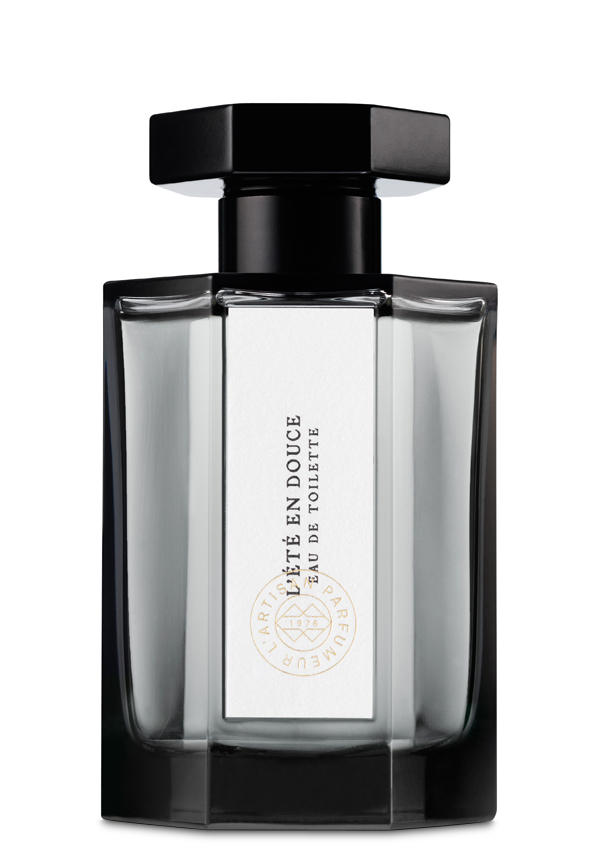 L'Artisan Parfumeurs
has a lovely fragrance for summer and you should know more about it.
L'Été en Douce
inspires a new way of talking about fresh fragrances, with no acidulated, fusing or sparkling notes. Pure and light, it evokes the dew caressing grass in a field and wild rose bushes, the freshness of lime trees and the warm scent of freshly cut hay.
REVIEW:
This is decidedly not a flowery, fruity, uber-sweet scent. What one notices upon first whiff of the eau de toilette is a freshness reminiscient of spring grass; there's a wetness to the scent and a slight hint of mint. On dry-down, the top notes are still rather present with a blending of light musk (not at all heavy). This is a very delicate, soft fragrance; it's not at all fussy or overpowering. These are light, fresh notes mingling in a composition that reflects the season of its introduction - for sure a summer scent befitting of its name - gentle summer.
The nose behind this fragrance is perfumer
Olivia Giacobetti
. Giacobetti also created such famous fragrances as L'Artisan's Safran Troublant, Mandarine Tout Simplement, Dzing!, Passage d'Enfer as well as fragrances for other houses - such as, Idole de Lubin for
Parfum Lubin
, En Passant for
Editions de Parfums Frédéric Malle
and Costes for
Hotel Costes
.
Here is what
Luckyscent
, one of the fragrance's vendors, has to say about this scent:
Gauzy, soft and refined, this summery blend is extraordinarily charming. Those who, like us, adore Olivia Giacobetti's translucent style, will be delighted with L'Ete en Douce. The airy orange blossom and the ethereal linden are blended with a delightfully cool mint note, which highlights the fresh greenness of the florals and makes them seem diaphanous, like the finest of silks blowing in the wind…The soft base of white woods and white musks lingers on the skin, turning L'Ete en Douce into one of the loveliest your-skin-but-better fragrances we have encountered. A must have for summer!
L'Ete en Douce notes: mint, rose, orange blossom, hay, white woods, and white musk
100 ml - $135
L'Ete en Douce bottles and samples are available at:
Luckyscent
and
L'Artisan Parfumeurs